The Dark Side of Gary Dee
We all have a dark side. Some of us are able to hide it.
Famous people sometime attempt to try and hide this dark side with disastrous results.
Gary Dee was an honest man who chose to live out his dark side in the public eye no matter how much it hurt.
To some this may be the legacy of Gary Dee, but to those of us who were able to penetrate
his medulla, know that Gary Dee was much more than that.
---
It started out like a love story, but a happy ending it was not to be.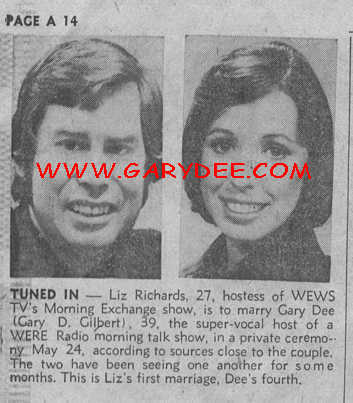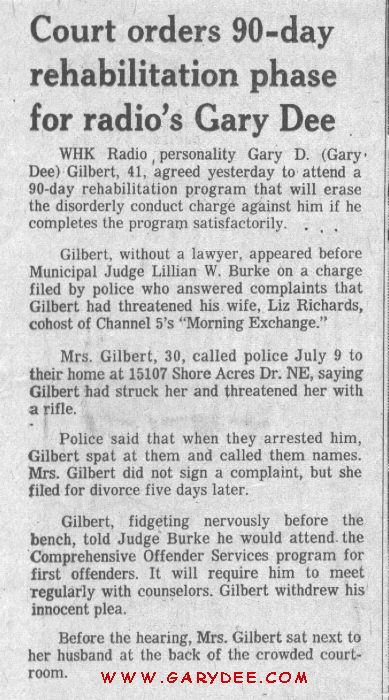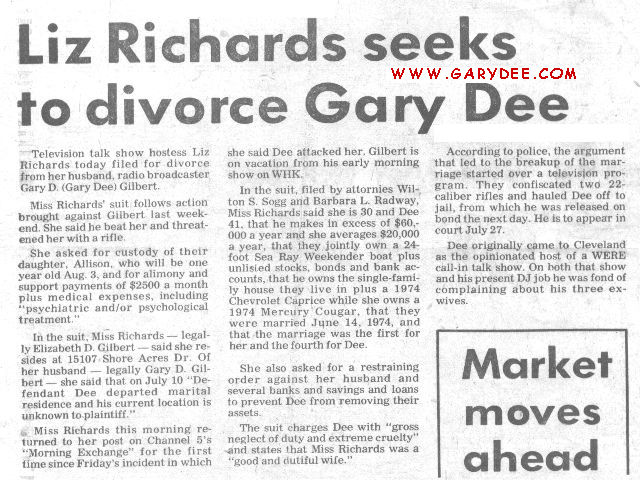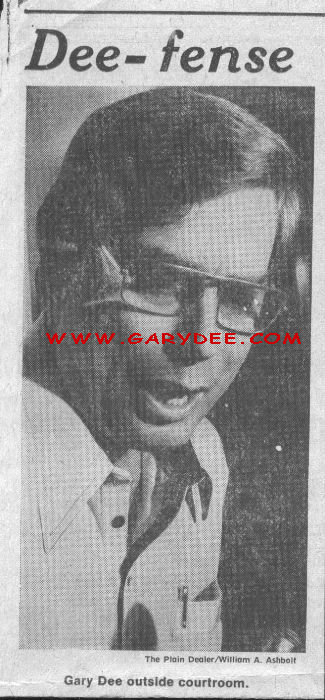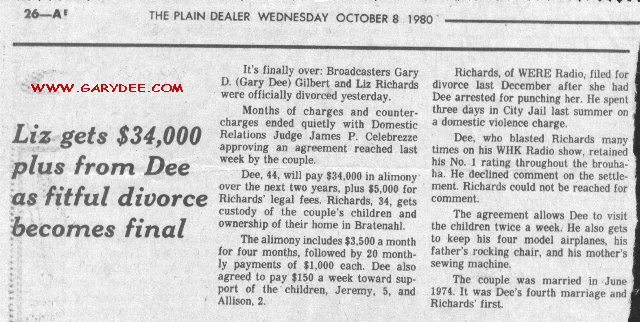 ---
Gary Dee's Obituary (Cleveland Plain Dealer Nov 12, 1995)
---
Condolence Book | Page 1 | Page 2 | Page 3 | Page 4 | Page 5 | Page 6
Please Sign The Gary Dee Condolence Book
---
The Dark Side of Gary Dee
---